← Back
Booth Cleaning
$0.00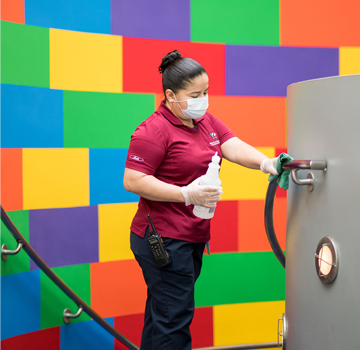 Booth Cleaning consist of vacuuming and/or mopping the booth floor and trash removal (minimum charge 100sq. ft. per booth).
Please note the "Total Number of Event Days" entered will be how many days you'd wish to have service. End of show day booth cleaning will begin the first evening of the show. A fee is not associated with booth cleaning prior to the first day of show open.
If you don't see your booth size or have any additional questions, please email aramarkevs@aramark.com.
All cleaning and janitorial services must be performed by Aramark.